Northwestern University in Illinois University President Michael Schill called on students in a statement on Monday to reject rhetoric or banners that could be interpreted as advocating murder or genocide. In response, the school's pro-Palestinian group rushed to post a photo of It says: The river flows into the sea. "
In a letter to members of the university community, Schill announced the creation of a new committee focused on preventing anti-Semitism and hate and the reasons for its creation.
"In the weeks since the brutal terrorist attacks attack on israel Hamas and subsequent military operations in Gaza, I had the opportunity to meet with students, faculty, parents, alumni, and staff on our campus, many of whom shared our experiences in… facing terrorist attacks and war in the Middle East Uncertainty and terror," he wrote. "This conflict has created division and distrust on our campus, which has been further exacerbated by events at other universities and by the comments of individuals within and outside our community."
Montreal Jewish school hit by shooting for second time in a week
Schill also said the school "will not" condone anti-Semitism or any conduct targeting others based on race, religion, national origin or any other protected category because it violates university policy and is in most cases illegal.
He said the school would investigate any allegations of such behavior and impose disciplinary sanctions against anyone who commits such conduct.
"A strong commitment to combating anti-Semitism and other forms of hatred, such as that directed against Muslim or Arab students, faculty or staff, is consistent with our values ​​of protecting free speech," Scheer said. "I call on all of our members to do so." "The community uses our collective voice to firmly reject statements or banners that significant parts of our community interpret as promoting murder and genocide. This includes flying flags associated with Hamas and banners bearing the slogan 'From river to sea'. "
Harvard, Columbia and other top universities step up fight against anti-Semitism after backlash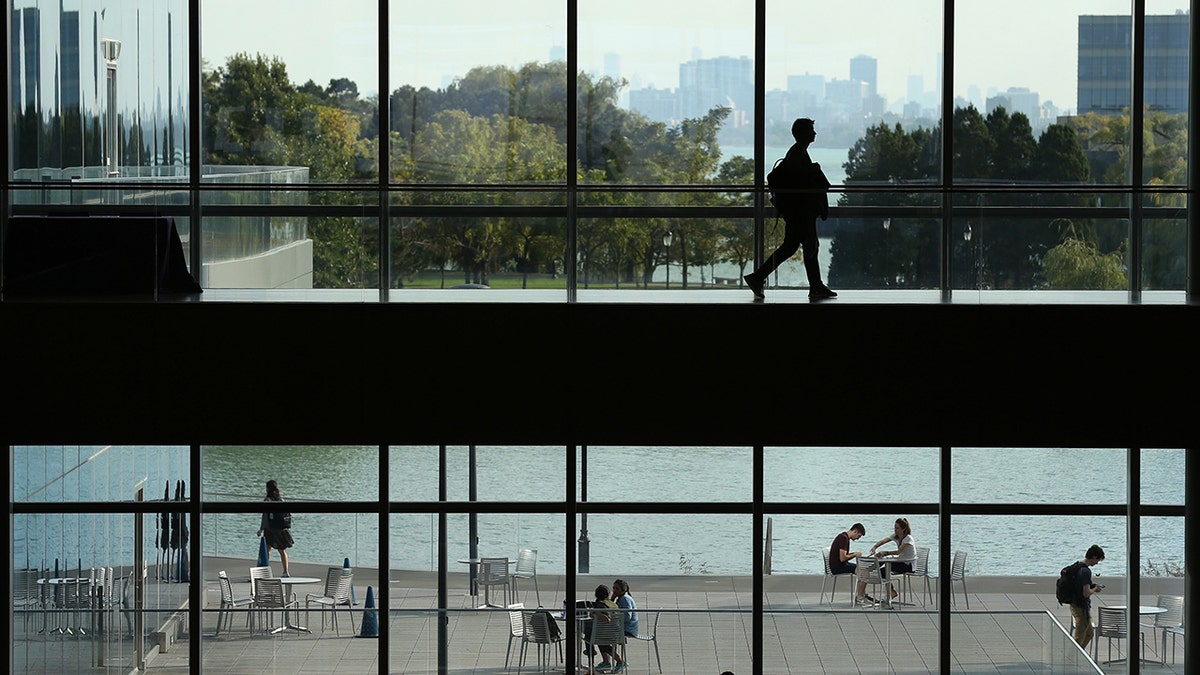 Many say the phrase, which refers to the land between the Jordan River and the Mediterranean Sea where Israel is located, is a call for the elimination of the Jewish state and often appears on banners at pro-Palestinian protests.
Northwestern University's Students for Justice in Palestine (SJP) quickly turned to social media to respond to Schill's statement, posting a photo of Northwestern University's arch with a Palestinian flag and the words, "From River to Sea," written in large red letters. The post also Targeted at Northwestern University and the President of Northwestern University.
A group of anti-Israel activists also allegedly posted a drawing of Scheer with devil horns on his head.
54-year-old woman arrested on hate crime charge after allegedly slamming door into Los Angeles synagogue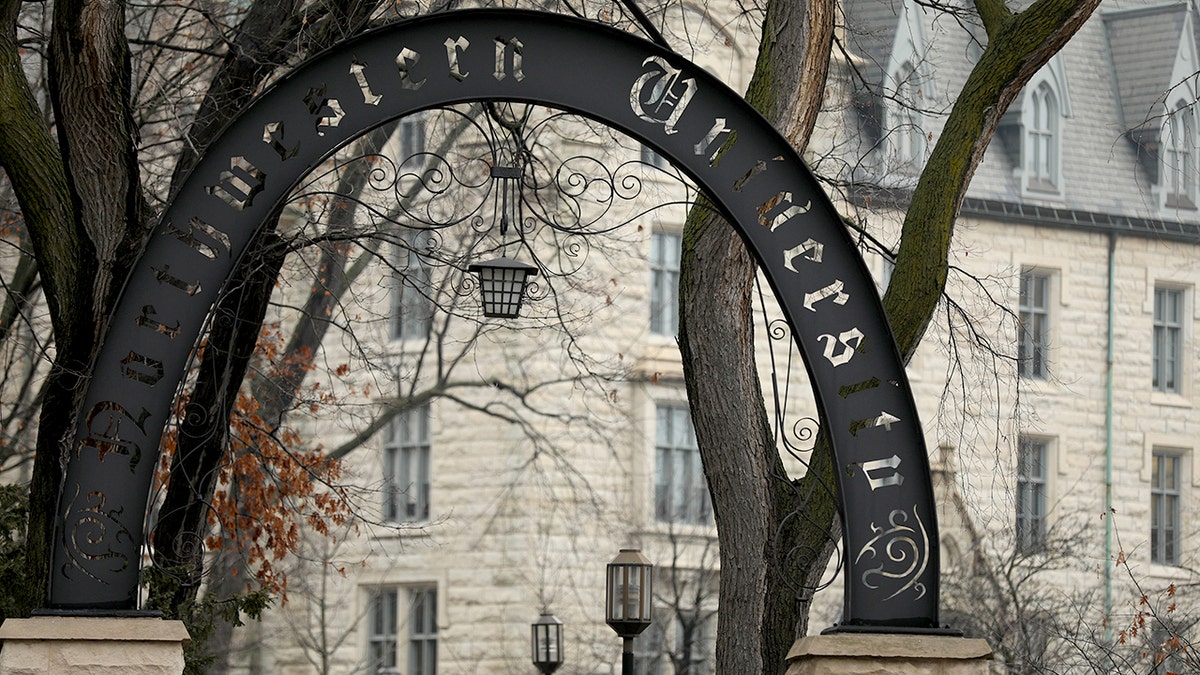 The university's SJP organization did not immediately respond to an inquiry from Fox News Digital seeking comment on the posts.
Scheer's statement on anti-Semitism went on to announce the creation of the President's Advisory Council on Preventing Anti-Semitism and Hate, as well as the group's co-chairs.
He said the committee will review the situation at Northwestern to help it respond to crises in the Middle East while ensuring mechanisms are in place to prevent violence and threatening behavior at other higher education institutions across the country.
Obama calls for end of 'occupation', security for Israel and state for Palestinians
"Its focus is not only on curbing the growth of anti-Semitism, but also hatred directed at other groups, such as our Palestinian-American students," Schiller wrote. "As the advisory committee is established and operational, I will continue to work with individuals and People Meet." groups in our community because your feedback and experiences have been so important to me and to our university".
Schill said he is grateful to community members for their expertise on the matter and for providing care and support to students.
But he also reiterated that students should resist any temptation to defame others, especially on social media or emails.
"Doxxing or shaming members of our community because of their beliefs is entirely beneath us and unworthy of Northwestern University or any of its constituent groups," the university president wrote. "They can also be dangerous. . Instead, our community persists in promoting learning, civil dialogue, informed dialogue, and making our world a better place through these core functions."